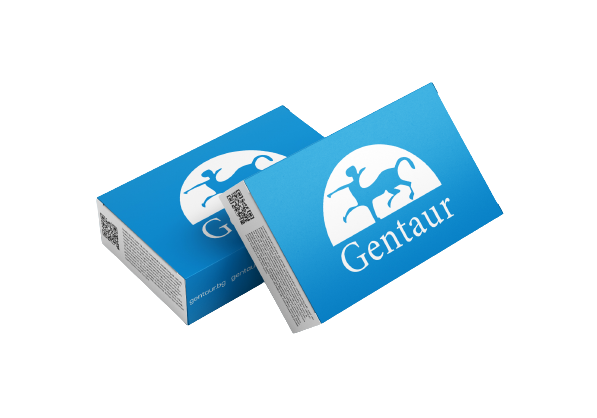 Glyco Recombinant Protein A33 Recombinant Protein
€ Preis anfragen
Ask for price
Glyco Recombinant Protein A33 Recombinant Protein
Katalognummer: / Größe: / Preis: EUR (Excluded VAT)
Glycoprotein A33 (GPA33) is also known as Cell surface A33 antigen, is a single-pass type I membrane protein which is expressed in normal gastrointestinal epithelium and in 95% of colon cancers. GPA33 The predicted mature protein has a 213-amino acid extracellular region, a single transmembrane domain, and a 62-amino acid intracellular tail. The sequence of the extracellular region contains 1 Ig-like C2-type (immunoglobulin-like) domain and 1 Ig-like V-type (immunoglobulin-like) domain characteristic of the CD2 subgroup of the immunoglobulin (Ig) superfamily, which contains. GPA33 may play a role in cell-cell recognition and signaling.
Tested Applications: WB
Applications: This recombinant protein can be used for WB. For research use only.
Predicted Molecular Weight: 24.7 kDa
Physical state: Lyophilized
Buffer: PBS, pH7.4
Concentration: N/A
NCBI official symbol: GPA33
Accession #: NP_067623.1
Protein GI: N/A
NCBI gene ID#: 10223
NCBI official full name: glycoprotein A33 (transmembrane)
NCBI organism: Mus musculus
Peptide sequence: N/A
SWISSPROT #: Q99795
Background Reference 1: Heath JK., et al., 1997, Proc Natl Acad Sci U S A 94 (2): 469–74.
Background Reference 2: Ritter G., et al., 1997, Biochem Biophys Res Commun 236 (3): 682–6.
Background Reference 3: N/A
Background Reference 4: N/A
Background Reference 5: N/A
Source: HEK293 cells
Species: Mouse
By Source: Human Cells
By Species: Mouse
Fusion tag: His Tag
Sequence: Leu 22 - Ile 235
Biology activity: N/A
Purity: >95% as determined by SDS-PAGE.
Lyophilized Protein should be stored at -20°C or lower for long term storage. Upon reconstitution, working aliquots should be stored at -20°C or -70°C. Avoid repeated freeze-thaw cycles.
Products are intended for laboratory research purposes only and should be used by qualified personnel only. They are not intended for use in humans. ProSci is not liable for damages or injuries resulting from receipt and/or use of ProSci materials. Please refer to the Material Safety Data Sheet (MSDS) for safe storage, handling, and use procedures.